Ever since colony collapse disorder struck honey bees in the US in 2006, a public education campaign has ensured that nearly everyone is acutely aware of the importance of insect pollinators and their conservation, with honey bees acting as the poster child of the "Save the Bees!" movement. But as is often the case, the story is far more complex than "bees are getting sick – we need more beekeepers to save them."
To understand why the story is more complex, a good starting point would be to discuss the history of honey bees. Honey bees (genus Apis) are a small group of about seven species, including two "dwarf honey bees" (A. florea and A. andreniformis), one "giant honey bee" (A. dorsata), and four cavity-nesting honey bees (A. koschevnikovi, A. nigrocincta, A. cerana, and A. mellifera). The dwarf and giant species build exposed, single-comb nests (A. dorsata was depicted in the recent Disney remake of "The Jungle Book"), whereas the cavity-nesters build multiple combs within a naturally enclosed, protected space. All of the species except A. mellifera are native to southeast Asia and have not been appreciably moved by humans, while A. mellifera is native to Africa, Europe, and western Asia. A. mellifera (the western honey bee) and A. cerana (the eastern honey bee) are the only species to have been domesticated, though wild colonies of the other species are subject to "honey hunters" gathering their honey. The western honey bee has been widely relocated by humans, with introductions to the Americas, Australia, and New Zealand spreading it far beyond its native range.
In the United States, the western honey bee is our only species of honey bee, and it was introduced during European colonization in the 1600s. Historically, their primary use has been honey and wax production. The United States is home to over 4000 species of native bees, in addition to other pollinators such as butterflies, moths, flies, beetles, hummingbirds, and bats, and this diverse pollinator assemblage easily met the pollination needs of small farms growing diverse assortments of crops. But with increasing industrialization of agriculture, monoculture cropping, and pesticide applications, native pollinator communities are often unable to meet pollination needs in modern American agriculture. Honey bees are an obvious choice as a pollination supplement; they pollinate a wide variety of plant species, and tens of thousands of them happily live together in easily transported hives. Many beekeepers began contracting with farmers and became migratory, moving their bees between California almonds, California and Florida citrus, New England blueberries and cranberries, Pacific northwest and mid-Atlantic apples, and a variety of other crops. This made beekeeping far more lucrative for the beekeeper, who now gets paid to let their bees forage and gets to sell the honey, but that lifestyle is very hard on the honey bees. Mixing bees from all over the country in orchards creates a perfect scenario for the transfer of parasites and pathogens between colonies. Each stop confronted the bees with a monoculture of food, so the dietary diversity of commercial honey bees plummeted – imagine eating only hamburgers for 3 weeks, then only hot dogs for 3 weeks, then only spaghetti for 3 weeks, etc. As an added stressor, all this time spent in agricultural areas puts commercial honey bees in direct contact with the pesticides used to protect crops from weeds, fungal infections, and insects. Finally, being loaded onto a truck and hauled cross-country adds a ton of stress to the bees.
The Colony Collapse Disorder scare of 2006 may have received national public attention, but the accidental Varroa mite introduction in 1987 reshaped the American beekeeping industry. Originally thought to be a blood sucker – like a proportionally giant bee tick – recent research has shown that this parasite actually uses flesh-dissolving saliva to feed primarily on the honey bee fat body (the insect equivalent of our liver). As they move from bee to bee feeding, they vector a wide variety of viruses that further sicken the bees. Because the Varroa mites only recently transferred from feeding on eastern honey bees to western honey bees, the western honey bees have no evolutionary resistance against this devastating parasite (though natural selection and selective breeding are decreasing honey bee susceptibility). As a result, the Varroa mite wreaked havoc across America's honey bees, and as healthy colonies pillaged honey from infested colonies, the mites spread to more and more honey bee colonies. Feral honey bee colonies – those that escaped human care and lived wild – became rare across much of the United States, the number of managed colonies showed a precipitous drop, and beekeeping became much more work and much more costly, as managing mites was labor-intensive and expensive. With an increase in backyard beekeepers thanks to the "Save the Bees" movement, Varroa mites are having a field day as novice beekeepers who do not know how to manage the mites offer up colonies like religious sacrifices. Fortunately, the beekeeping industry is supported by extremely talented scientists like Samuel Ramsey, Dennis van Engelsdorp, and Marla Spivak, and beekeepers are remarkably cooperative and quick to adapt to new scientific discoveries. As a result, commercial beekeepers are able to protect their bees, and breed more bees, quickly enough that the number of managed colonies in the US has recently hit a 20-year high. Thanks to the hard work of scientists and beekeepers, managed honey bees in the US seem to be safe – though continued high colony death rates and potential novel parasites and pathogens mean our beekeepers need to remain vigilant.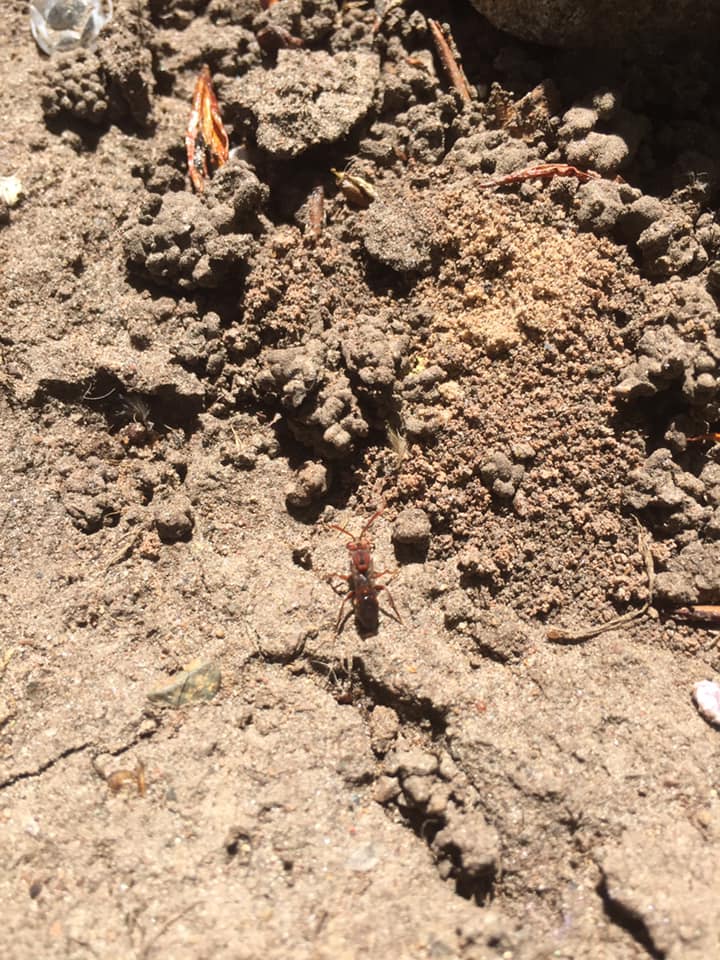 Alright, that's the story of one of the 4000+ species of bees in the US – what's going on with the rest of them? Unfortunately, for the majority of bee species, we simply do not have the data to evaluate what is going on. Are the populations growing, shrinking, or staying the same? Are they still living in the same geographic areas as they did in the past? Are they using the same habitats as they did in the past? In many (probably most) cases, we simply do not know. However, we do have decent data on some species that paint a scary picture. Seven species of Hawaiian yellow-faced bees plus the rusty-patched bumble bee native to the northeastern and midwestern US were added to the Endangered Species List in the past five years. Other bees that are being evaluated are being found to be in desperate need of drastic conservation action, yet many are receiving no protections. Many of the issues faced by native bees are similar to those faced by honey bees: new or increasing pathogen loads, pesticide exposure, and poor nutrition. But native bees have some other issues to deal with too. Many native bees are specialists – sometimes to an extreme degree – and may only pollinate one or a few types of flowers. If climate change changes when the flowers bloom or where they can grow, the bees may be left behind. Additionally, development of land for agriculture and efficient elimination of "weeds" can eliminate native bees' habitat.
A final, seemingly counterintuitive, threat for bees is… bees! As beekeepers breed large numbers of honey bees and stock them in huge numbers into agricultural fields, the honey bees can strip all surrounding flowers of the pollen and nectar that native bees depend on to survive, as well as leaving pathogens behind for the native bees to pick up. As beekeepers seek to diversify the diets of their honey bees to improve their health, they are more commonly "resting" colonies in natural areas, such that fewer habitats are safe from extensive honey bee competition. The research on honey bee competition with native bees has been mixed (see here, here, here, here, and here for some examples), and there seem to be many variables involved in determining whether honey bees are harmful, and the magnitude of that harm. While many researchers have contributed excellent work to this field, available reviews have agreed that we desperately need more research to build best management practices. Honey bees have been here in America for around 400 years and feral colony numbers are down due to Varroa, so they're probably not a huge issue in the absence of the other challenges facing native bees, plus native bees likely have adapted to cope with some degree honey bee competition. But the world is changing quickly, and honey bee competition on top of habitat loss, poor nutrition, new pathogens, climate change, and pesticide exposure may be enough to push native bees over the brink toward extinction. As scientists unravel the complex relationships between honey bees, native bees, and other environmental factors, it is becoming clear that we need to manage honey bees carefully to get their agricultural benefits without undermining native pollinator communities. The honey bee may be the spokes-bee for the "Save the Bees" push, but we need to recognize that it is speaking for other bees, not just itself.
So what can you do to Save the Bees? To the extent possible, create habitat on your property by planting a variety of flowering plants native to your area, selected so that something is in bloom throughout the spring, summer, and autumn. Create nesting habitat for solitary native bees by maintaining patches of bare ground for burrowing species, leaving hollow stems and reeds in landscape plantings for stem-nesters, and/or setting up "bee hotels" with paper straws and wood blocks with holes drilled in them for tunnel-nesters. Leave leaf litter in autumn to shelter overwintering bees. Be responsible about pesticide use, only applying pesticides when needed and using the least toxic pesticide that will achieve the desired results. Note that "when needed" for pesticides can be subjective – try to build some tolerance for insects around your home and recognize that most of them are beneficial or neutral to you rather than damaging pests. To the extent possible, support pollinator-friendly agriculture, which may mean shopping at a local farmers' market where the produce is likely to come from smaller, more diversified farms. Support practices that combat climate change, and support conservation organizations like the Xerces Society. Finally, vote; support candidates that support science and responsible, sustainable stewardship of our natural resources. If you are considering taking up beekeeping, please re-read the paragraph above and genuinely ask yourself why you want to keep honey bees. If you want to keep bees because it seems like fun and honey is a bonus, then go for it – but look at it as a similar endeavor to keeping backyard chickens rather than conservation work. If you want to keep bees to save the bees, then there are actually easier, cheaper things you can do that will have a greater, more positive outcome.