Spiders are a common concern for our clients… but should they be? Spiders are a diverse group, having roughly 48,000 species distributed around the globe (excluding Antarctica). Defining features of the group include eight legs, subchelate (fanged) mouthparts that are usually venomous, a narrow connection between the body sections, silk glands on the abdomen, and (usually) an unsegmented abdomen. Even though most spiders are venomous, relatively few are medically significant (i.e. harmful enough to humans to warrant medical attention). As a general rule, spiders are predominantly carnivorous, feeding on insects and other small animals. Most spiders have poor vision and rely primarily on their sense of touch to navigate the world, but a few – such as jumping spiders, wolf spiders, and ogre-faced spiders – have enlarged eyes and keen vision. In most situations, spiders are beneficial for their role in limiting populations of their prey insects, yet people tend to not find them repulsive. So I'm going to try to educate on spiders so that you can see them as I do – as adorable leggy fuzzballs that make the world a better place.
While it does not follow natural groupings or systematics of spiders, I'm going to lump them into useful groups of common species for the purpose of this discussion.
Indoor web-spinners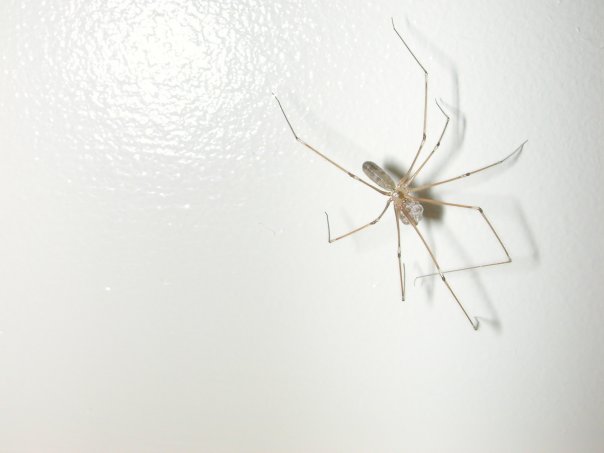 By far, the most common indoor web spinners are the cellar spiders (family Pholcidae) and the comb-footed cobweb weavers (family Theridiidae). Cellar spiders can be recognized by their distinctively long, thin legs, and they often have an elongate abdomen. Their webs are relatively scantly constructed cobwebs with very thin strands that can be nearly invisible… unless they collect dust. Whereas most spiders build a web to a suitable size to catch enough prey and maintain it at that size, cellar spiders often build expansive networks of webs, adding onto the edge of a web to make up for old strands wearing out and losing their stickiness. As a result, cellar spiders are responsible for the cobwebs that come to mind when you imagine a haunted house. They usually build their webs near an overhang, which may be a ceiling or roof, or could be within cracks or crevices or inside open containers. Their cobwebs are effective at catching flying insects, and they also have a reputation for effectively preying on other spiders. The comb-footed cobweb weavers, on the other hand, have shorter legs and usually have nearly spherical abdomens. The cobweb is tangled and dense, with thick, strong strands. It is virtually always constructed near the ground, and high-tension prey-capture strands running from the web to the ground below make an effective trap for crawling insects. Both of these spiders require high humidity, and most often colonize damp or poorly-ventilated areas such as garages, basements, and crawlspaces.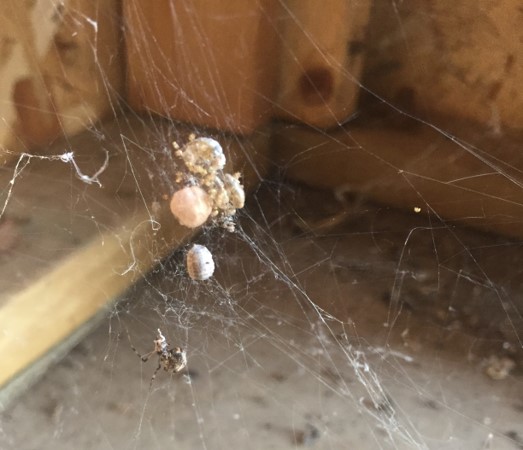 Outdoor web-spinners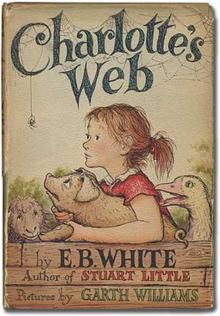 While the "indoor" web-spinners can sometimes be found outside in rock piles, caves, and other protected environments, many web-spinning spiders routinely stay outside. The most familiar of these are probably the orb weavers in the families Araneidae, Tetragnathidae, and Nephilidae. Each of these spider families contain species that spin the familiar spiral-pattern web often depicted as a "standard" spider web. Nephilids are large to massive spiders whose webs often span several feet; they are common in the southeastern United States, but are not found in the upper Midwest. Tetragnathids tend to be far smaller, often constructing horizontal or slanted orb webs less than a food across. Some species are particularly common on docks and vegetation overhanging water, and can be recognized by their slender, elongate body shape and extra long chelicerae (mouthparts). Araneids are the most common and conspicuous orb weavers, with females of the largest species growing up to an inch or so in body length (not counting the legs). Araneids replace the prey-capture strands daily, with diurnal species rebuilding at dawn and nocturnal species rebuilding at dusk. Diurnal species are often brilliantly colored in contrasting patterns of silver, black, and yellow, while nocturnal species tend to be drab brown, but may be yellowish or orange. All of the orb weavers' webs are best at catching flying insects, and they often string up webs in front of outdoor lights to catch the swarms of insects that are attracted by the light.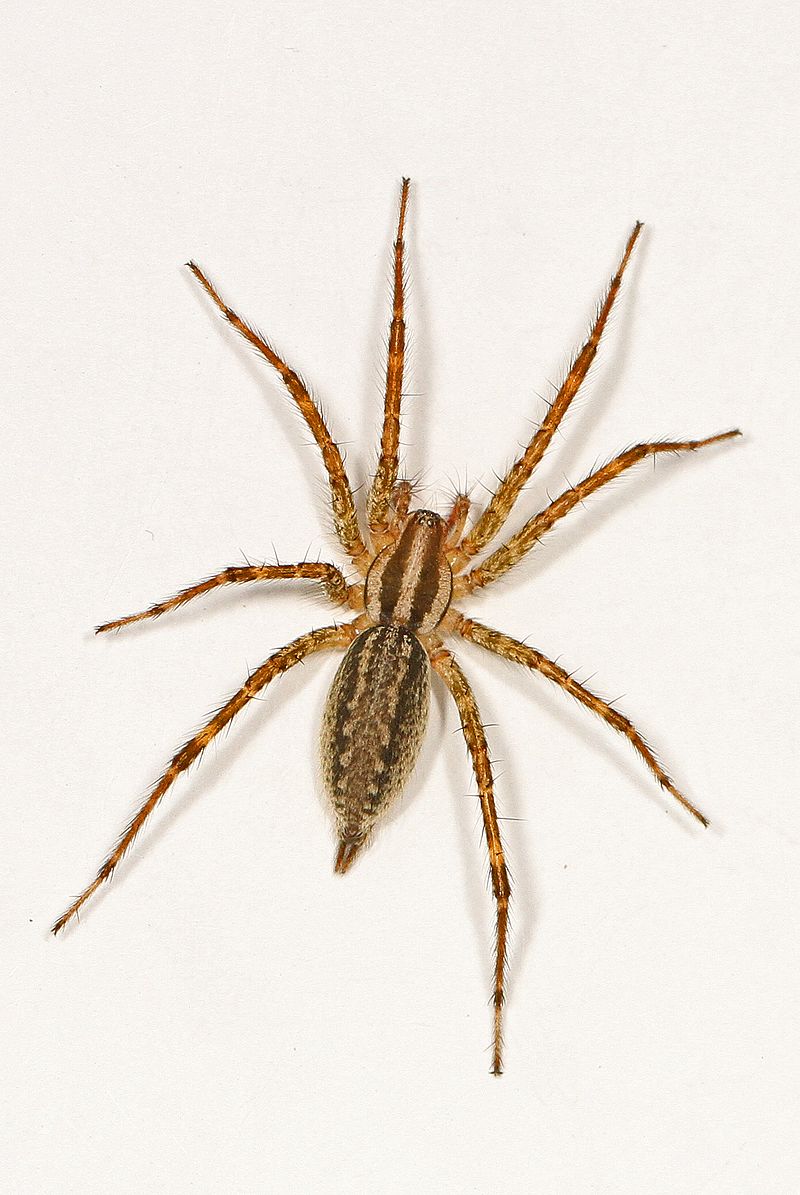 Grass spiders are another common outdoor web-spinner. These spiders spin dense sheet-like webs with a funnel-shaped retreat on a side or corner. The webs are often built on shrubs or grass, or in wall corners. Unlike most web-spinning spiders whose webs have sticky prey-capture strands, grass spider webs are not sticky and primarily serve as vibration sensors that allow the spider to detect when prey is walking nearby, with the spider relying on extreme speed to capture insects that fall or crawl onto the web. Grass spiders do sometimes wander indoors, but they rarely survive long in the drier environment of a typical home. Grass spiders are often mistaken for wolf spiders, but can be distinguished by their uniformly small eyes, long spinnerets, and the fact that they spin webs.
Big, hairy spiders
The most common and well-known of the "big, hairy spiders" in the upper Midwest are the wolf spiders and fishing spiders, though some ground spiders fit this group too. These are large, dark-colored, often hairy spiders that hunt rather than producing prey-capture webs. Wolf spiders can be recognized best by their eye pattern; the entire anterior row of eyes and posterior lateral eyes are all small, while the posterior median eyes are enlarged and highly reflective like cat or raccoon eyes. They tend to be dark brown as a ground color, but often have lighter lengthwise stripes along the body. They make up a large diverse family that includes burrowing ambush hunters and active prey searchers. By spiders standards, they tend to be less than stellar climbers and spend most of their time on the ground.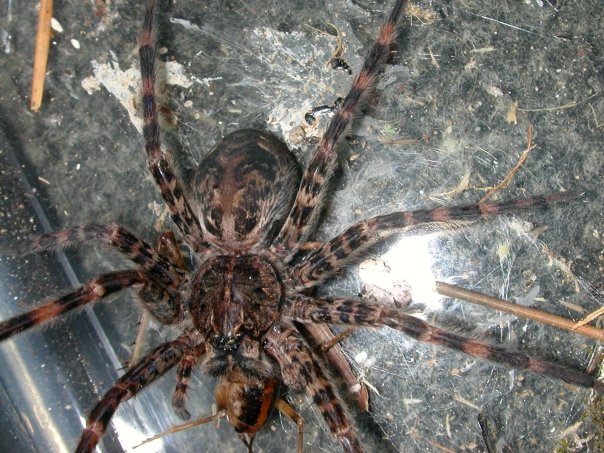 Fishing spiders are among our largest spiders, especially if measured by leg-span. They are often mistaken for wolf spiders, but tend to be brown with black blotches rather than brown with light stripes. Other differences include uniformly small eyes and a more sprawled-out posture in the fishing spiders than the wolf spiders. Fishing spiders tend to be ambush hunters, and often perch head-down on vertical objects like dock pilings or tree trunks to strike insects that pass below. Large fishing spiders are also able to snatch small fish and tadpoles from water.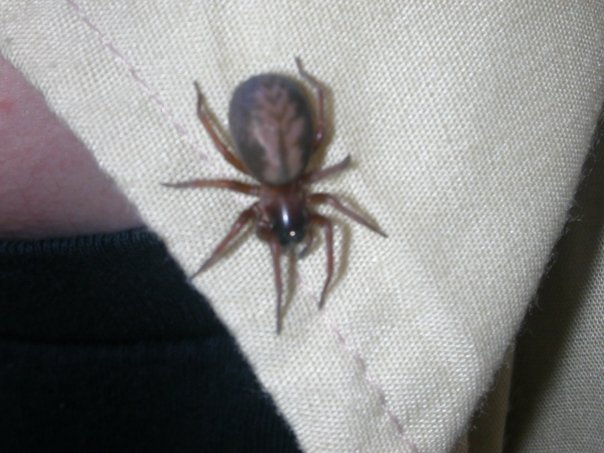 Ground spiders are usually medium-sized, comparable in size to the medium-to-small wolf spiders. They are often dark colored, with black and dark red figuring prominently in their color scheme, though some species have vibrantly contrasting black-and-white markings. The blunt-tipped spinnerets are their best distinguishing feature. Ground spiders often hide well enough to never be seen, even if they do live in your yard.
Little hunters
Several smaller types of spider are also free-roaming hunters; jumping spiders, sac spiders, and crab spiders fit into this grouping. Jumping spiders are, in my opinion, the cutest and most charismatic of the spiders. Immediately recognizable by their enormous anterior median eyes, jumping spiders are very visual and can often be observed turning to look around. They are also commonly considered to be the most intelligent of the spiders, and they will often make eye contact with you if you observe them closely enough. They hunt like tiny, 8-legged panthers, stealthily creeping up on prey until they get within pouncing distance. Jumping spiders are excellent climbers, and may be found roaming the inside of windows to hunt flies that become trapped inside.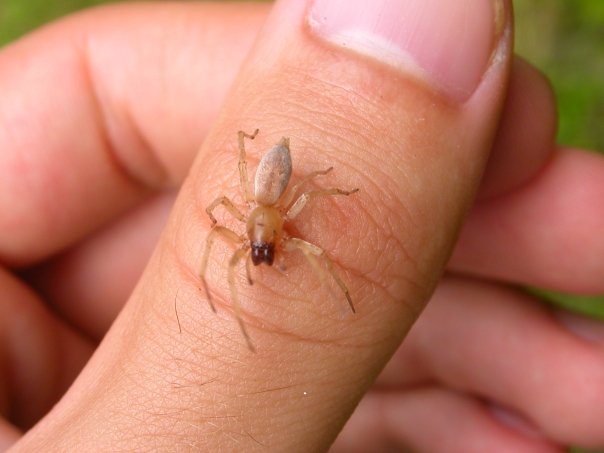 Sac spiders are small to medium-sized and tend to be pale yellowish in color. They get their name for spinner little silk "sacs" that they rest in. Despite their small size, these spiders can be somewhat defensive, and their bites have been implicated in minor necrotic lesions, though it is unclear whether the lesions are a reaction to the spider's venom or a bacterial infection that establishes in the bite wound.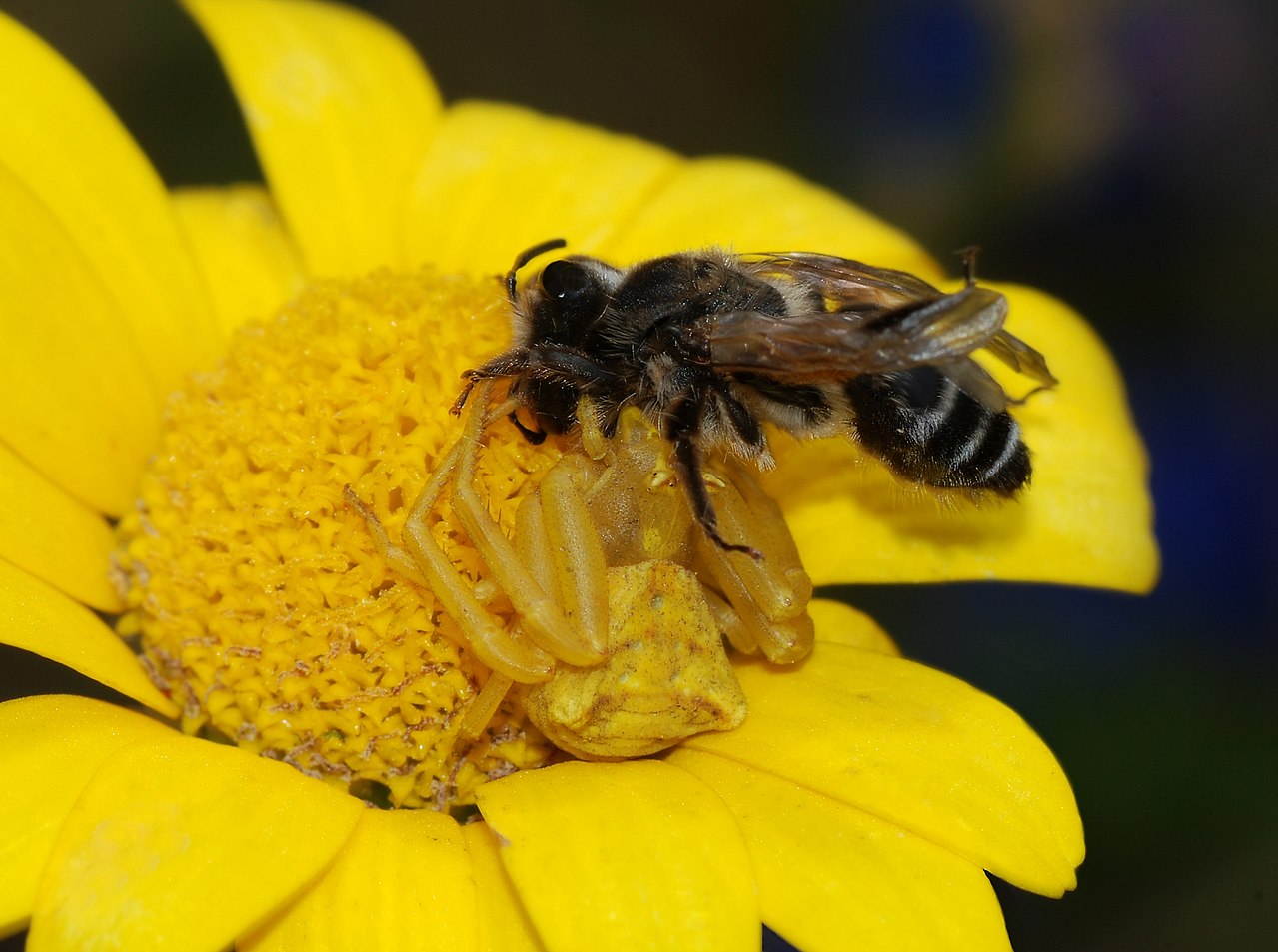 Crab spiders come in several different varieties. All of the crab spiders hold their front legs at an angle, with the "top" of the leg angled backward. The thomisid crab spiders really earn the "crab" name, with the first four legs far larger than the rear four and usually held aloft so they look like crab claws. Some of the thomisid crab spiders are brightly colored – usually white, yellow, or pink – and sit on or near flowers to ambush pollinators. Others are mottled brown and camouflaged, and ambush crawling insects on the ground. The philodromid crab spiders, also known as "running crab spiders" are small brownish or grayish spiders. The front four legs are slightly longer than the back four, but the difference is subtle and the spiders rest with on all eight legs rather than holding the first four aloft like in the thomisid crab spiders. Finally, the giant crab spiders, also known as huntsman spiders, are very large spiders (typically larger than fishing spiders), but are not found as far north as the Midwest – though they can be found across the southern United States.
Oddball spiders
Two spiders are worthy of mention, not because of commonness, but because of weirdness. The spitting spiders are a family of small spiders that primarily hunt other spiders. Their high-domed head houses enormous glands that produce a cocktail of venom and silk that the spider can fire from its fangs. The mixture leaves the fangs as a liquid, solidifying as it flies, then rapidly contracting after hitting its target. That means that the sticky concoction binds the target in self-tightening strands of silk, which are infused with venom to help subdue the prey.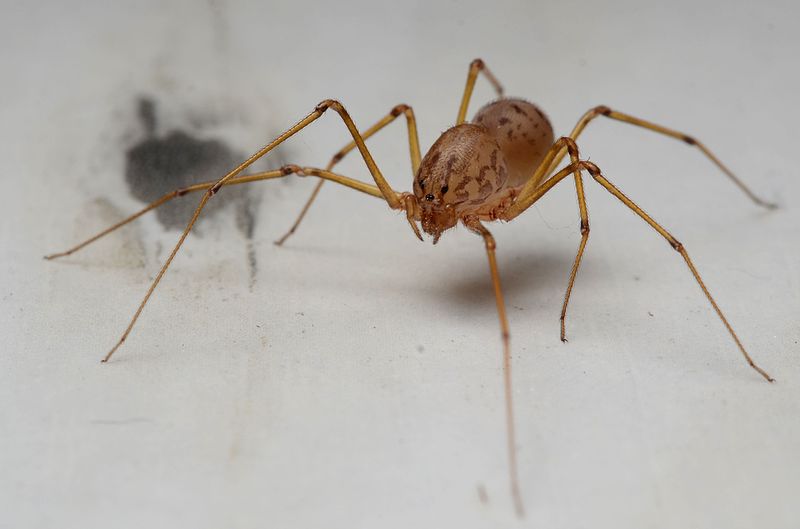 The other oddball is the woodlouse hunter, Dysdera crocata. This medium-to-large spider is a unique specialist predator of woodlice, otherwise known as isopods, sowbugs, pillbugs, rolly-pollies, or potatobugs. It has a reddish head, legs and fangs, pale grayish abdomen, and appears mostly hairless. The most eyecatching feature of this spider is its enormous fangs, which it needs to grip woodlice and penetrate their sturdy exoskeletons. It featured in a blog post all its own, so check out that post if you want more info.
Do-not-touch spiders
While most spiders pose no hazard to humans, having venom too weak to affect such a large animal and often having fangs too small to pierce the skin, some species are potentially dangerous. Globally, the medically-significant species of which I am aware include the Australian funnel-web spiders (not to be confused with our grass spiders, which are also sometimes called funnel-web spiders), some species of South American wandering spiders (note – wandering spiders are a big family, and only some species are dangerous), widows, and recluses. Despite having powerful enough venom to sicken a human, these spiders still tend to prefer avoiding confrontation and tend to be reluctant to bite. Of those, the United States is home to five species of widow (Northern, southern, western, brown, and red) and several species of recluse, with the brown recluse being the most well-known for its relatively broad distribution and tendency to cohabitate with people.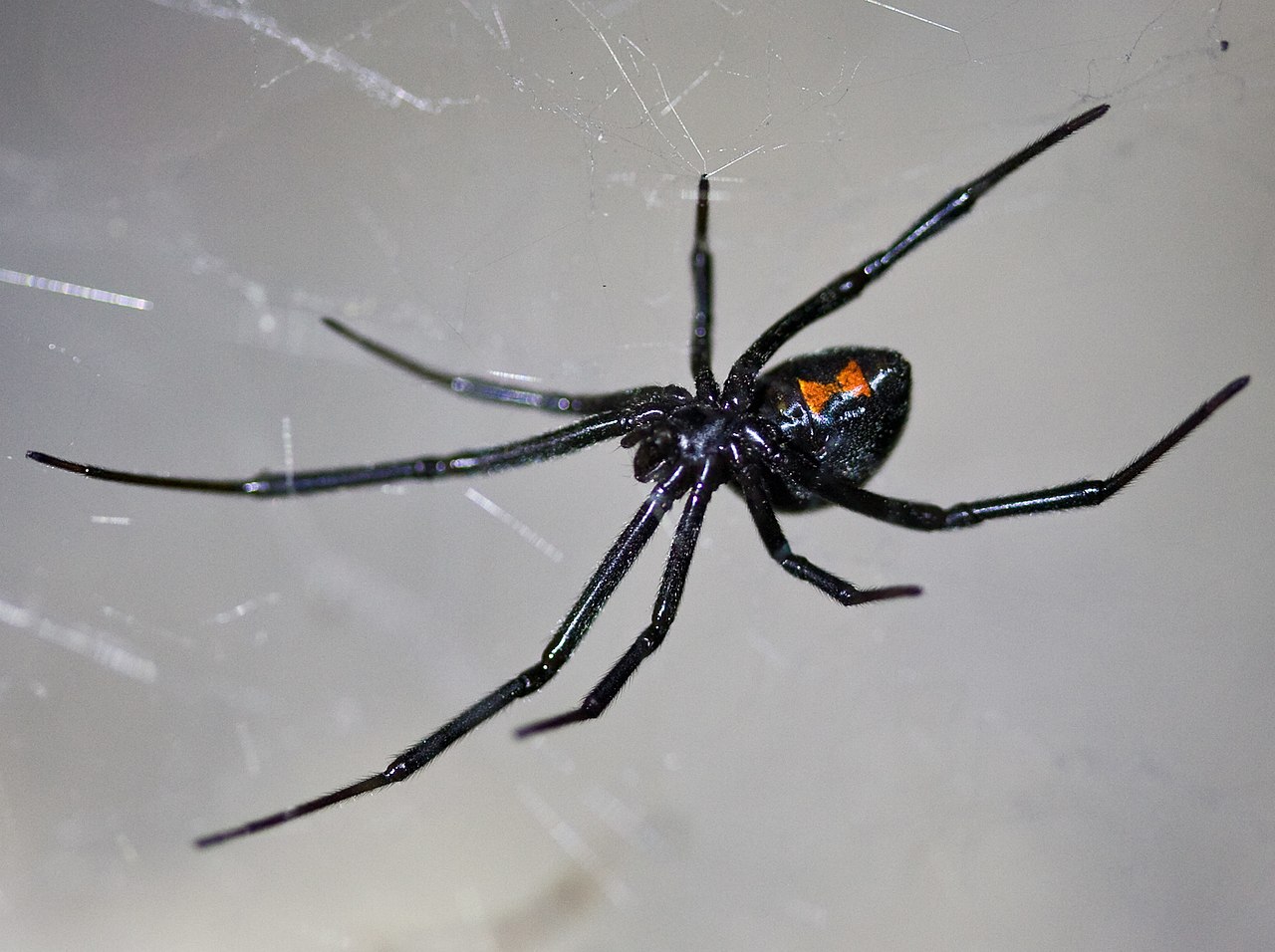 Widow spiders belong to the comb-footed cobweb weaver family discussed as common indoor spiders. The western and southern widows are not typically found in the Midwest, but sometimes stow away and are accidentally introduced. Western widows turning up in grocery store produce aisles are not unheard of, as the irrigated farms of California create a hospitable environment for them. The northern widow is naturally found throughout the entire northern half of the US and into Canada, but they seem to be very uncommon across their entire range. Brown and red widows are restricted to the southern US, especially Florida. The northern, southern, and western widows that periodically appear in the Midwest can be recognized by their globular abdomen shape and predominantly glossy black color with a red hourglass shape on the belly. They may also have red spots or stripes on the back. Like other members of their family, widows spin strong, dense cobwebs close to the ground. Their venom is neurotoxic, causing affected nerves to fire and muscles to cramp. This makes their bite acutely very painful, though dangerous medical complications from their bites are actually very rare – even without medical intervention.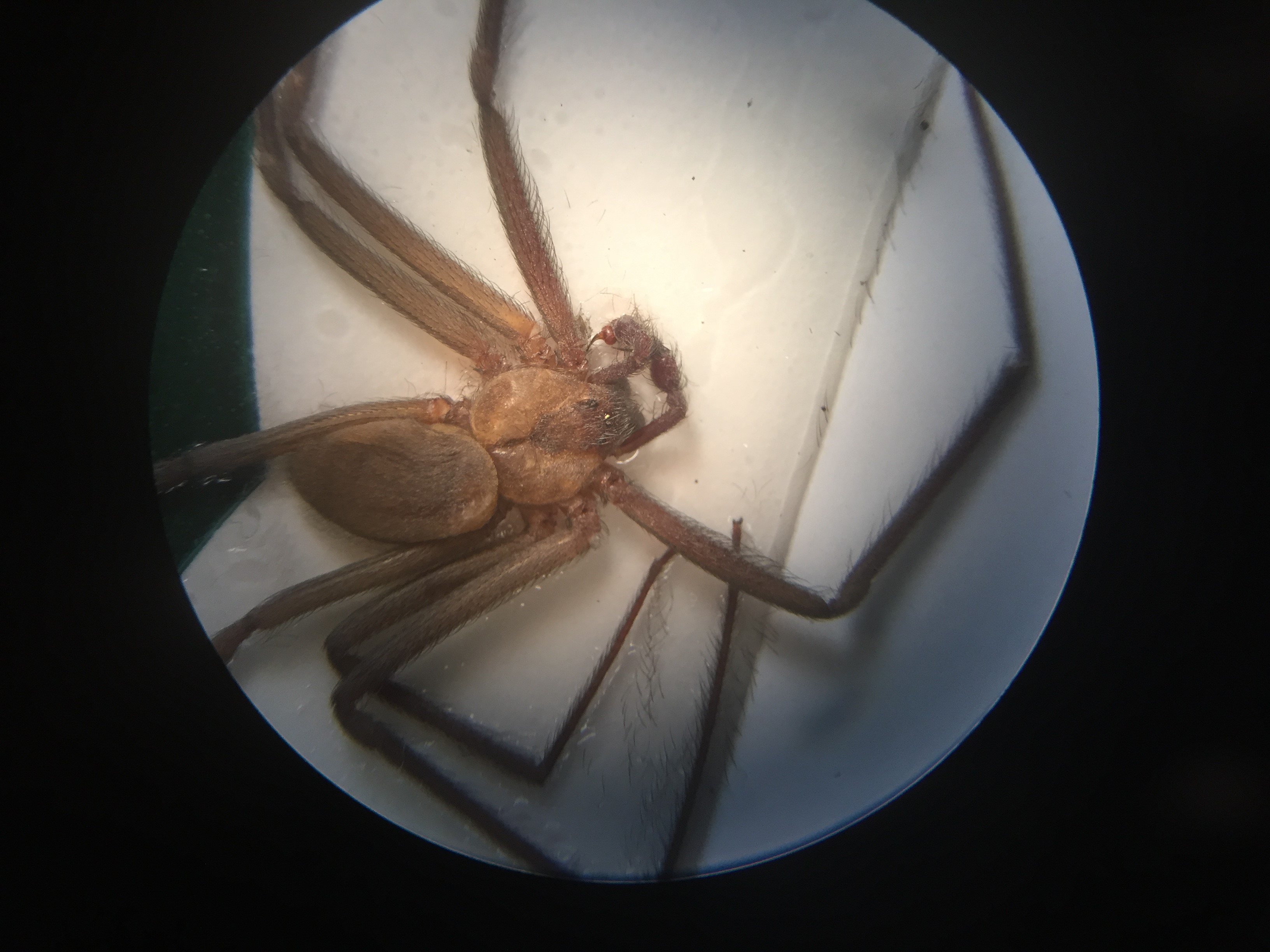 Brown recluses are mostly found in the south-central US, with Missouri and Kansas being hot-spots and recluses becoming less common as you venture north. The northern edge of their range cuts across Nebraska, Iowa, and Illinois, so brown recluses at their northernmost extreme overlap with Guardian's service area at its southern-most extreme. That being said, brown recluses can also hitchhike on objects moved by people, and I've collected a brown recluse specimen in Hudson, WI last year (ID confirmed by PJ Leisch at the WI Insect Diagnostic Lab). Brown recluses are almost distinctively plain spiders; the body color is almost entirely a neutral shade of brown, though the abdomen may take on a darker or grayish hue, especially in well-fed spiders, and the head bears a darker "fiddlehead" shape, with the neck of the fiddle pointing towards the spider's abdomen. The legs and abdomen lack markings, spines, or bristles, but are covered in fine hairs. The eyes are arranged in three groups of two, which effectively distinguishes them from most other spiders which have eight eyes arranged in two rows of four. Recluses have proportionally small fangs and long, slender legs. Despite the abundance of distinctive characteristics that may be used to confirm a brown recluse (especially three eye dyads), misidentifications are common. A huge variety of spiders are brown, and many have markings that may be interpreted as fiddle-head like on the head. Brown recluse bites are rare and usually mild, requiring no particular care beyond keeping the bite clean to prevent secondary infection. However, in some cases the bites result in the formation of a necrotic lesion at the bite site that can be slow to heal.
How to manage spiders
How to manage spiders really depends on the type of spider in question. One reasonable option is tolerance – after all, spiders are beneficial arthropods that reduce populations of pest insects, and only a few species of the thousands found in the United States are potentially dangerous to humans. Shortly after starting work at Guardian, I watched a small community of about seven or eight Parasteatoda tepidariorum in my garage wipe out a satellite nest of carpenter ants over the course of a couple weeks. I would argue that their efficacy was comparable to a professional carpenter ant treatment – but was far cheaper and posed no chemical exposure hazard.
Web-spinning spiders are naturally sedentary, so physically relocating or killing individual spiders that place webs in problematic areas. Hunting spiders may inadvertently wander indoors while searching for prey, and are best excluded by sealing up cracks and crevices that allow them to enter. Spiders often struggle to survive with insufficient humidity, and I have never observed aggregations of cellar spiders or comb-legged cobweb weavers in dry environments. Therefore, using fans and/or dehumidifiers to dry out an area may eliminate resident cobweb spiders. Another approach to managing spiders is to manage their prey supply; if insect prey are not available to support spider populations, then hypothetically the spider populations should decrease. However, many spiders can survive for weeks, months, or even years without food, so prey elimination should focus on not attracting spiders rather than eliminating them after they establish residence. De-cluttering a building can eliminate hiding places and web-building supports that favor spiders, and thorough vacuuming can physically remove large numbers of spiders. Glue boards are also effective at intercepting hunting spiders and mate-seeking male web-builders.
Data on the efficacy of pesticides against spiders are sparse, but seem to indicate that the powerful organophosphate, carbamate, and organochlorine insecticides often used in agriculture are highly toxic against spiders. On the other hand, bacterial (e.g. Bacillus thuringiensis) and botanical (e.g. neem extract, pyrethrins) as well as insect growth regulators seem to be ineffective against spiders, and pyrethroids seem to be hit-or-miss. Desiccating dusts seem to be effective in many situations, and microencapsulated lambda-cyhalothrin has been shown to be among the most effective pesticides against recluse spiders. However, pesticide applications are highly irritating to recluses, and increase both their movement and their proclivity to bite; therefore, a home treated for recluses should be vacated for at least 24 hours to allow remaining spiders to settle down. The same author who indicated that lambda-cyhalothrin is the most effective insecticide proposed that complete eradication of brown recluses may be impossible, so acknowledge that spider treatments may reduce spider numbers but are unlikely to completely eliminate them. Because of the human health hazards posed by effective products and the minimal threat posed by spiders, chemical control of spiders should probably be discouraged in most situations.